Cleaning is a vital part of our lives, and many of us should probably do it more often. When it comes to cleaning products, it's becoming more and more clear to everyone that many of the ingredients are full of harmful toxins. Even the added fragrances can be pretty dangerous to your health.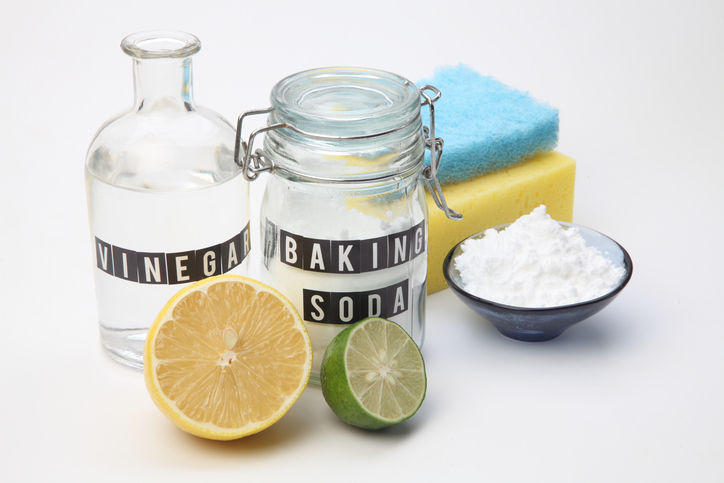 Have you ever tried to read the label of any cleaning product? Try. Recognize anything? Probably not! It might seem like there's no way around this, but we're here to tell you that that's simply not the case.
Using many household kitchen items, you can create your very own arsenal of cleaning supplies that are all natural and just as effective (if not more effective) than many of the cleaning supplies you buy at the store.
So rid yourself of the toxin-filled and overpriced cleaning products and start making your own!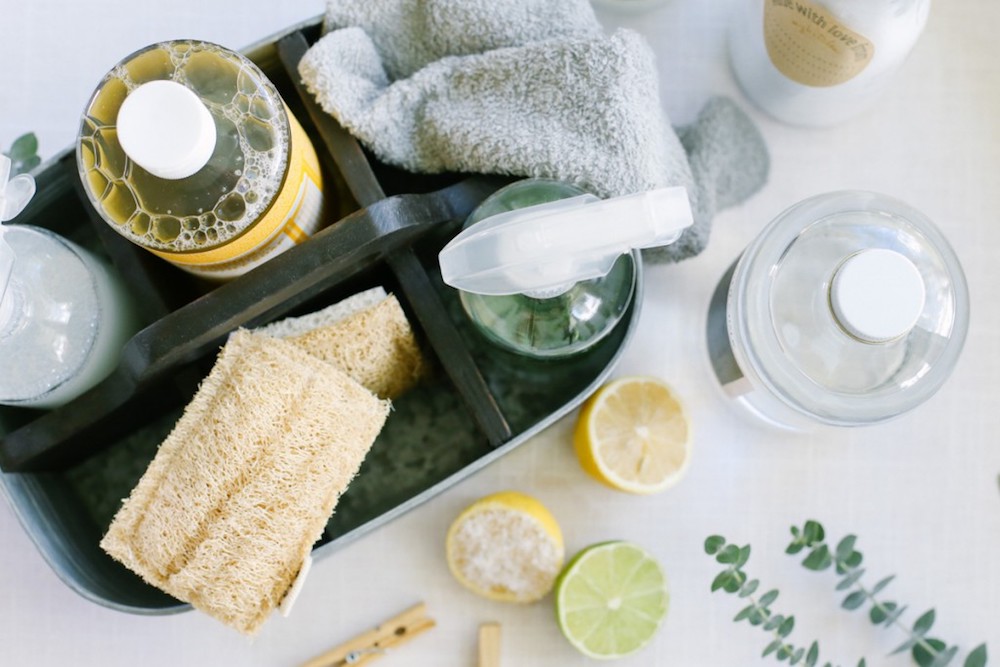 The Basics
These are the five basics of homemade cleaning supplies that will come very handy as you're making the switch to natural cleaning solutions.
Borax – this mineral, which is also known as sodium borate, is a type of salt that can be used in many ways for cleaning. It is extremely effective in removing grease and grime.
Vinegar – vinegar is one of the most useful cleaning products and is very effective when it comes to killing bacteria and also mold
Baking Soda – baking soda's mildly gritty texture help with scrubbing off grime and dirt. When combined with vinegar, the results are incredible! This powerful combination removes dirt and grime, unclogs toilets and pipes, and has many more uses.
Washing Soda – helps to soften water, allowing easy cleaning with grease from around the kitchen – dishes, pots, and pans.
Hydrogen Peroxide – a disinfectant that kills bacteria. Also helps keeps things clean by preventing bacterial reproduction.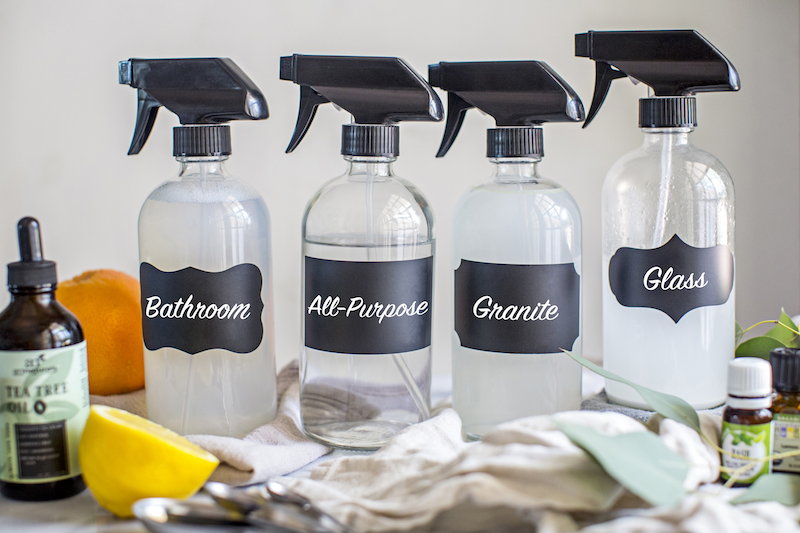 DIY Recipes
All Purpose Cleaner
1 tablespoon hydrogen peroxide
1 tablespoon Borax
1/2 cup vinegar
2 cups hot water
1 tablespoon lemon juice
5-10 drops of any essential oil you prefer
Directions:
Mix the Borax with the hot water together
Add the rest of the ingredients until they are all combined.
Pour into a spray bottle and use to clean any surface.
Window Cleaner
1 cup white vinegar
1 cup water
¼ cup lemon juice
2-3 drops of any essential oil you prefer
Directions:
Combine all ingredients into a spray bottle.
Clean windows!
Dish Soap
1 tablespoon Borax
1 tablespoon washing soda
2 tablespoon white vinegar
2½ cup hot water
½ cup liquid Castile soap
Directions:
Combine hot water and Borax until combined
Add washing soda, vinegar and Castile soap. Mix well to combine. Pour into a squeeze bottle and use to clean around the kitchen, i.e. dishes, pots, pans and utensils.