Jewelry is one of the best ways you can express yourself. Bold statement pieces can elevate even the most simple outfits. However, jewelry is notoriously expensive, and finding pieces that you absolutely love can be very difficult. What better way to have exactly what you're looking for than to make it yourself?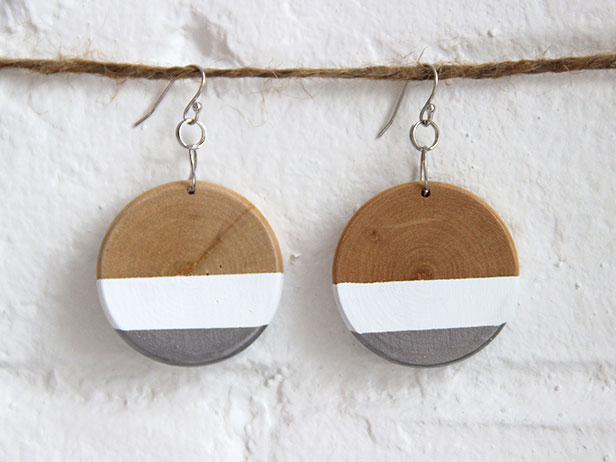 These gorgeous wooden dipped earrings are a great place to start. These aren't your average macaroni necklace DIY earrings, so don't worry. The wood disks paired with the minimalistic paint are an elegant and sophisticated. Your friends will never believe that you made them yourself!
What You'll Need
Paint brush
Drill
Wooden disks
Earring hooks
Painter's tape
White paint (or any color you'd like)
Liquid gilding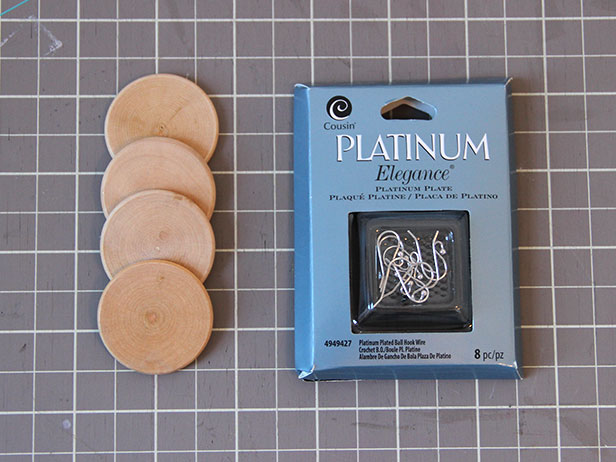 Step 1
Note: Wooden disks can be found in the wooden goods aisle of many craft stores. Earring parts can also be found in major craft stores.
Set up your work space. Lay everything out and make sure you're reading with all of the material on hand and ready in front of you.
Step 2
Tape the wooden desks onto a flat surface. Make sure they are secure and won't move around when you're working with them. Use a small paintbrush to paint a coat of white paint onto the portion of the disk that isn't covered up by the tape.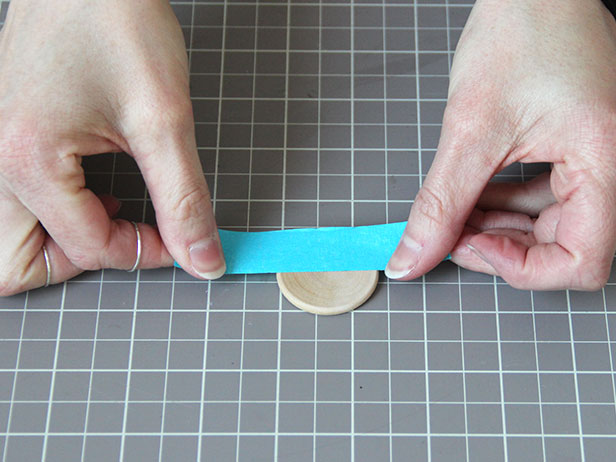 Step 3
Once the paint has fully dried, dip the edge of the wooden disk into the liquid gilding. Allow to fully dry before handing the disk again.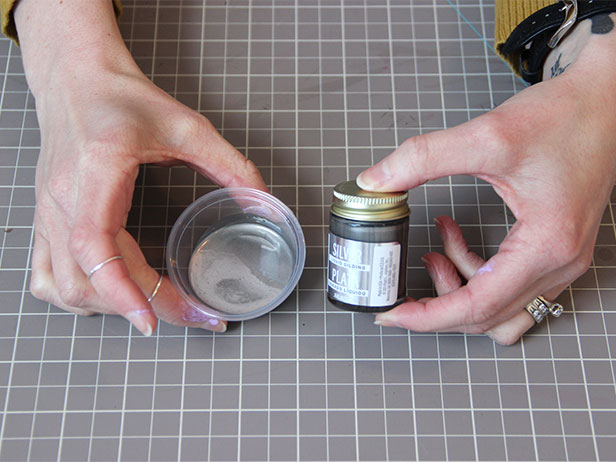 Step 4
After the gilding has dried, drill a small hole at the top of the wooden disk, where it has not been painted. Make sure the hole is big enough for the jewelry hardware but not too big. Affix the earring hook to the wooden disk by using a small ring.
You're all done – now go out and wear your beautiful work of art! These also make great gifts that add a personal touch, since you made them yourself!