There's nothing more relaxing than getting home after a tiring day and settling into a warm bath with a luxurious bath bomb. Once you place the fizzy into the water, you experience total relaxation. The pain in your muscles alleviates, the gentle aromatic scent soothes you, as your troubles float away.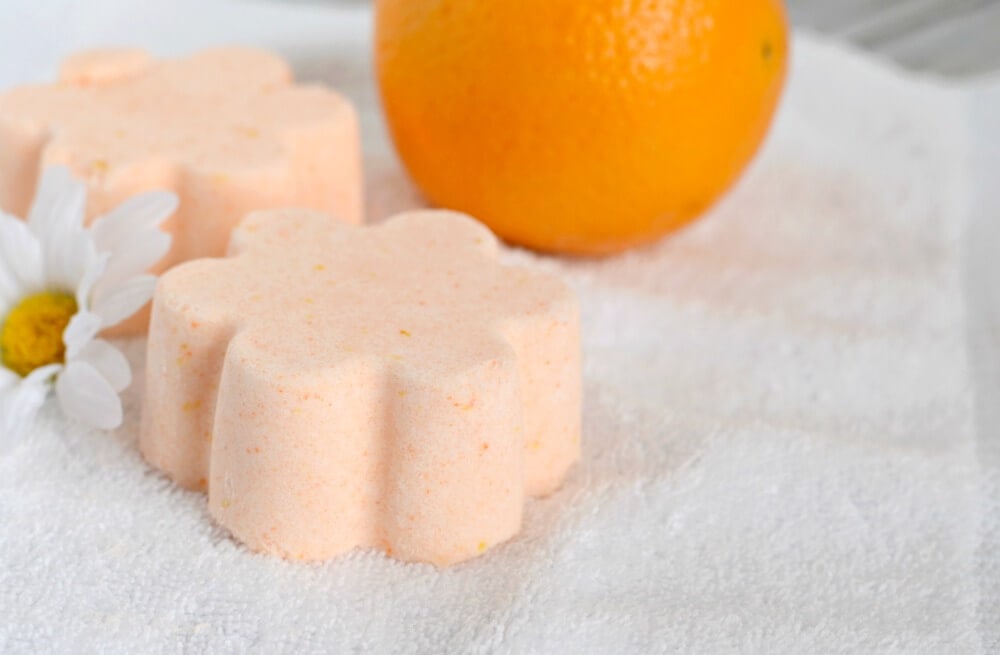 The only drawback is that bath bombs tend to be expensive – really expensive. While these beautiful store-bought bath bombs are a fun indulgence every once in a while, they can really add up if you want to incorporate relaxing baths into a weekly routine.
Therefore, the perfect solution it to make your own at a fraction of the price! Here's a recipe for DIY orange bath bombs.
What You'll Need
1 cup baking soda
1/2 cup citric acid
1/2 cup corn starch
1/4 cup epsom salt
1 tsp orange zest
1/4 cup coconut or almond oil
16-20 drops orange essential oil
Orange food coloring (optional)
Water
First, in a mixing bowl, mix the baking soda, citric acid, corn starch, epsom salt, and orange zest. Whisk into a smooth blend, making sure that there are no lumps.
Using a small glass bowl, melt the coconut oil in a microwave. Next, add the orange essential oil. If you want the fun color, add the food coloring now as well.
Combine the dry and wet mixtures and begin working them together using your hands. Add a few drops of water to the mixture so it holds together lightly. Make sure you don't add too much water! You want it to be pressed together but not watery.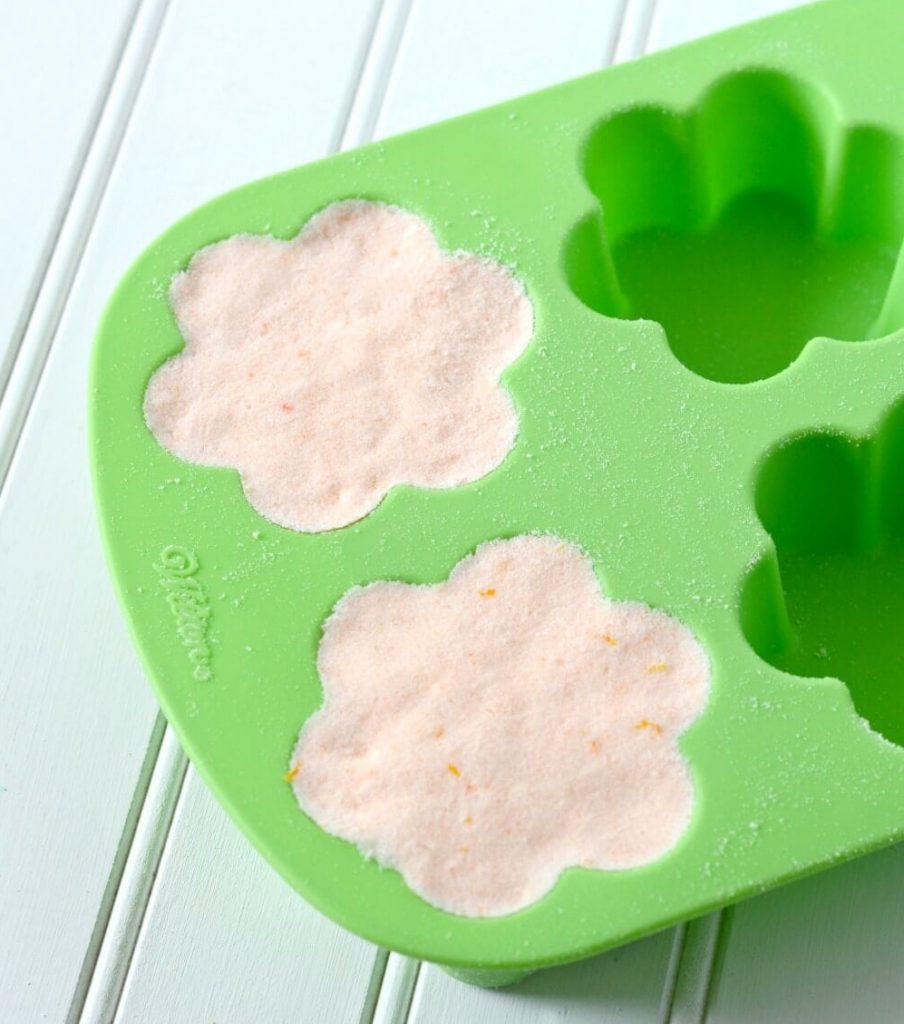 Once the mixture has been incorporated, press it into molds. You may choose any shape you'd like. You can place the whole mixture into one big mold or you can divide it up into smaller ones to create smaller pieces. Silicone molds are the best, as they are malleable and the mixture can be easily removed later.
If you prefer, you don't even have to use molds. Simply roll the mixture into a ball or any other shape you'd like to mold yourself.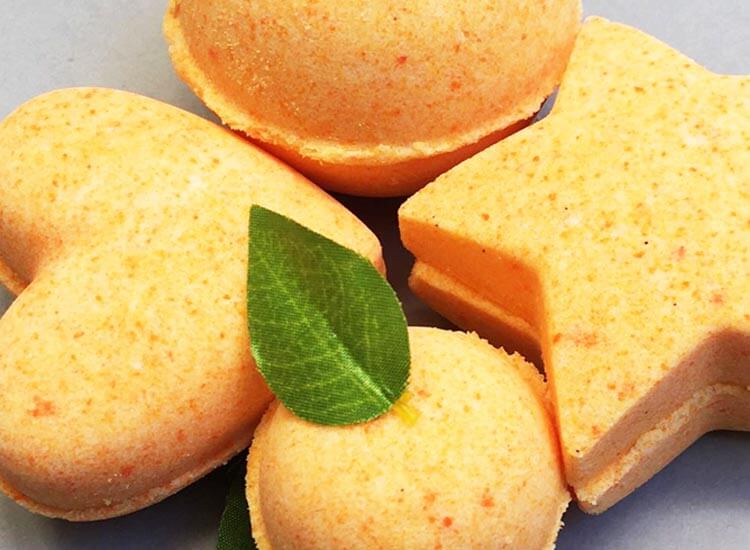 Let your bath bombs dry for several hours. It's best to let them dry overnight for best results. You're now ready to fully relax with your very own handmade bath bombs!
You can keep these for yourself, but they also are a beautiful and thoughtful gifts for others. For variety, you can use different kinds of essential oils. Enjoy!